It's absolutely CRAZY how quickly 2014 flew by! However, we love this time of year because this is when Santa comes to town!
We had an incredible time last Saturday hosting our 3rd annual holiday event, complete with Santa, the San Francisco Fire Fighters Toy Program, magic show, face painting, and so much more.
Thank you to everyone who donated toys, food, and their time to this festive occasion. We couldn't have done it without your support!
A special thank you to the Lowell High School Boys Basketball Team for coming out and volunteering at our event -- you guys are great! Go Cardinals!
Until next year, we wish you all a very bright and warm holiday season and a joyful New Year. Cheers!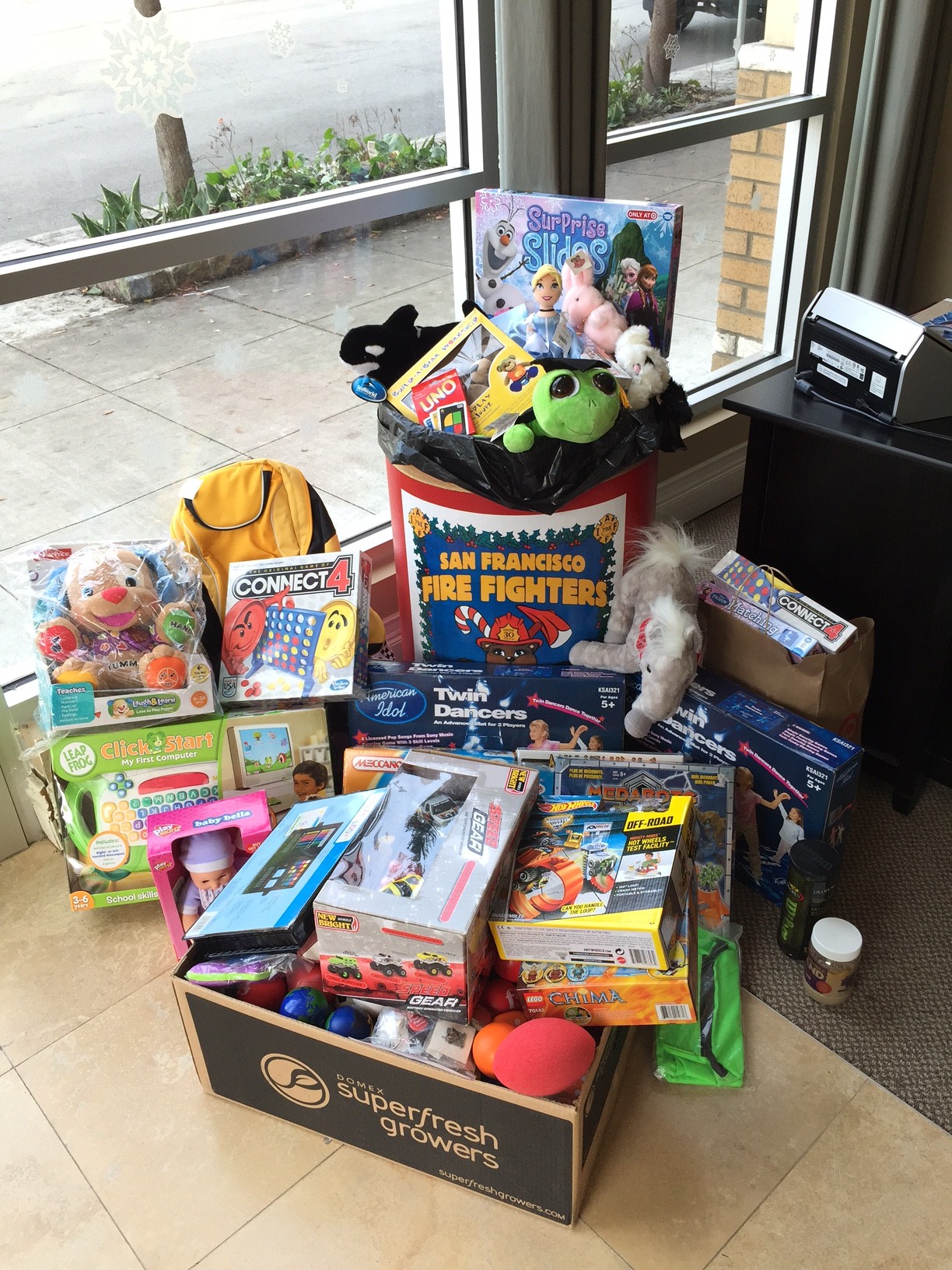 To access the private Santa Gallery, please click here. Password required.